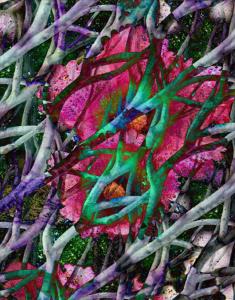 Attn: JERRY, Dallas Morning News

IMMEDIATE PRESS RELEASE

YAEL VANGRUBER

RECEIVES SPECIAL INTERNATIONAL RECOGNITION


Artists YAEL VANGRUBER of DALLAS, TEXAS has received THREE Special Recognition

Merit Awards for artwork selected for the "7th Annual Color: Bold/Subtle Juried Online International Art

Exhibition" hosted by Upstream People Gallery in the United States.

This international exhibition received approximately 300 entries from around the world and 61 artists were selected by

the juror Larry Bradshaw, Professor of Art at the University of Nebraska at Omaha, U. S. A.

Professor Bradshaw states this about this specially recognized work:

"'Yael VanGruber of Dallas, Texas is able to take the digital media to accomplish wonderful compositions. In her work "Energy" the red and pink are striking in the environment of black. And the multicolored piece "Magic" is very exciting with the wavy...